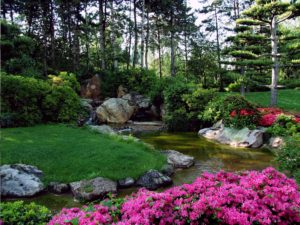 Contact Information
Hamilton County Extension Office
Phone: (423) 855-6113

Horticulture refers to the science or art of cultivating fruits, vegetables, flowers, or ornamental plants.
UT Extension offers a variety of horticulture programs throughout the year. These include:
Beginner and Newcomer Gardening Class offered each year in March
Green Express 2-day workshop for Landscapers offered each year in January
Tennessee Smart Yards Workshop is now offered as a self-paced, online course – Click here for more information.
Rain barrel workshops offered periodically
To get more information or to be added to the interest list for any of our Horticulture Programs, please call the Extension Office at (423) 855-6113.

In addition, the Master Gardeners of Hamilton County offer FREE 3rd Saturday Gardening Classes on a variety of topics throughout the year.
 ​All classes are currently being held virtually on the 3rd Saturday of each month from 10:00 a.m. until 12:00 p.m. For a schedule of classes and to register for one of these classes (and receive the link to join), please visit: