Interested in animals? Learn about animal care, selection and more in Hamilton County 4-H.
Horse:
The Mane Attraction 4-H Horse Club – Be a part of the 4-H horse project in Hamilton County. 4-H Horse Club members may also participate in the Hippology/Horse Bowl, which is a fun team-oriented contest that tests your knowledge of horses. For youth in grades 4th-12th. Ownership of a horse is not required, only a love of horses! Parents are welcome to accompany youth to meetings, which are held on the 1st Monday of each month at 6:30 p.m. at Saddle Pals Riding Club in Soddy Daisy. For more information, contact the Extension Office (423-855-6113).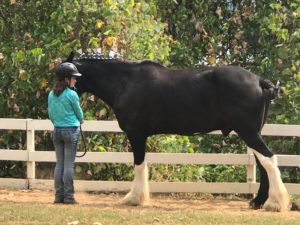 Poultry:
4-H Chick Chain – The 4-H Chick Chain program is offered each year, with registration opening in February. Youth and parents/guardians are required to participate in a free orientation program in order to join the program. 4-H'ers pick up 12 baby chicks at the Extension office in April. In September they bring 3 of their best chickens to the Hamilton County Fair to participate in the Youth Open Poultry Show. A Chick Chain Auction is held at the Fair, with the monetary bids going to the 4-H'ers. For more information, contact the Extension Office (423-855-6113)
Companion Animal Project:
In the 4-H Companion Animal project, youth learn about selection, care, maintenance and production of companion animals, as well as the importance of keeping accurate records. Find out more about the 4-H Companion Animal project at the Tennessee state 4-H website or download the new 4-H Companion Animal project guide.