Fun and Fitness Challenge!
November 9th – December 14th
Join us for a free fitness program designed to get you moving!
Why Participate?
Win great prizes – gift card, $100 backpack, fitness & cooking accessories, etc.! 1st, 2nd, 3rd place for walking the most miles.*
Drawings from 35 Mile Club members – those who walk 35 miles or more.
Drawings from those completing the 5-week challenge.
Receive tips on fitness, recipes, stress, videos of favorite walking spots, etc.
Invitation to free on-line Tai Chi classes.
All fitness activities count toward miles.
Get motivated & active before the holiday eating season.
Avoid the winter blues – exercise can have the same benefit as antidepressants.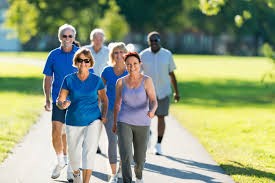 REGISTER HERE by November 9th to participate
Guidelines:
Everyone eligible regardless of fitness level, location or age.
Invite friends, family, co-workers, etc.
Register them & log their weekly miles for those without email.
Track your individual "miles" & log them weekly for 5 weeks.
Receive weekly email reminder & easy link for recording miles.
Use the Mileage Calculator to convert biking, yard work, dancing, stretching, yoga, etc. to miles.
Count all daily steps & activity – 2,000 steps equals 1 mile.
Winners will be notified about picking up prizes.
* Thanks to sponsors from McMinn County: Starr Mountain Outfitters, Greeks Bearing Gifts, & The Sock Shop!
Helpful Mileage Tracker to keep up with your miles each week.