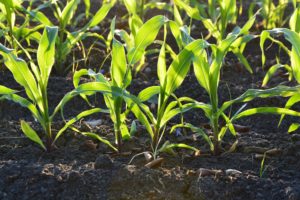 UT Extension offers soil nutrient analysis through the UTIA Soil, Plant and Pest Center laboratory located in Nashville.
You can submit soil samples to the lab in one of two ways:
Obtain the soil sample boxes, instructions and forms from the Hamilton County Extension Office, either in person or by mail (call 423-209-8560) OR
Access and download the instructions and forms from the Soil, Plant and Pest Center website and collect your sample(s) in quart-size zip lock bag(s).
Either way, you then mail the sample(s), completed form(s) and payment (if paying by check) together in one package to:
UTIA Soil, Plant and Pest Center
5201 Marchant Dr.
Nashville, TN 37211

Once you receive the results back from the lab (usually within two weeks), if you have any questions about the report or need any further advice or information, please contact Agent Haley Treadway by completing and submitting the form below.
PLEASE NOTE:
UT Extension does not offer soil testing related to septic systems (perc tests and soil mapping). This service is provided by the State of Tennessee government, therefore, you'll need to contact a Tennessee state approved soil scientist to complete the required tests. Because we are not associated with this service, we are unable to provide lead times or any further information beyond providing the list of soil scientists above.
Click here for more information regarding septic systems (installation, permitting, platting, existing systems or repairs) for Hamilton County.
For additional septic questions, contact Hamilton County Groundwater Protection at (423) 209-7876.