Programs educate homeowners, gardeners, farmers and other agricultural and horticultural producers on the latest management practices needed to solve problems and improve results.
Contact Information
Tom Stebbins
Extension Agent
Phone: (423) 855-6113
Email: tstebbins@utk.edu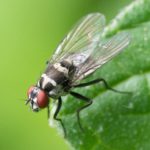 Need help identifying a bug or a plant?
Contact Agent Tom Stebbins at (423) 855-6113 or by email at tstebbins@utk.edu.